Transition Metals
(1st Series) + Zn
Proposed nucleus structures for the first transition metal series are based on a 1,4,(5+4),4,1 structure, based on the proposed Argon alpha based cubic structure (4,1,4), with additional composites at each of the faces (6 no.), forming a "d shell".  For series elements from Iron onwards, an additional four composites are added, forming a "d2 shell".
Structural geometries developed based on this model are consistent with chemistry coordination numbers and crystal structures for each element. 
Geometries identified indicate that there will be multiple structural isomers for many isotopes.
Examples of typical structures expected for more common/stable isomers are as follows: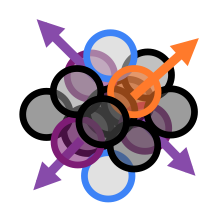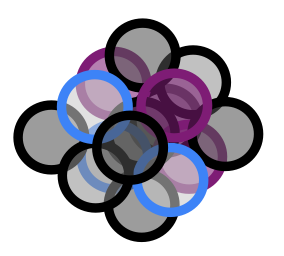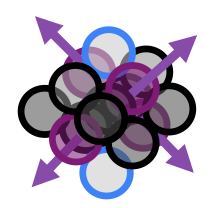 p: 1p, 1n (x4), 2p,2n (x4)
p: 1p, 1n (x4), 2p,2n (x4)
p: 1p,1n (x3), 1n (x3), 2p,2n (x2)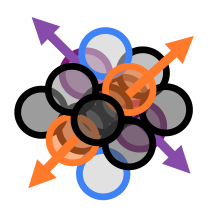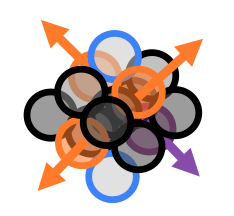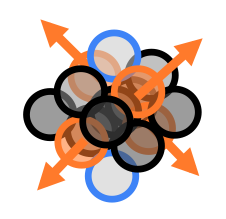 p: 2p,2n (x4), 1p,2n (x2), 1p,1n (x2)
p: 2p,2n (x4), 1p,2n (x3), 1p,1n (x1)
p: 2p, 2n (x4), 1p,2n (x4)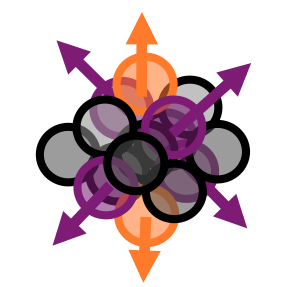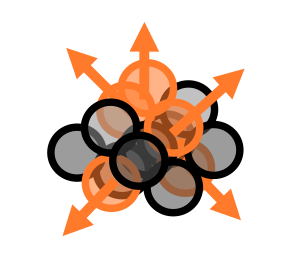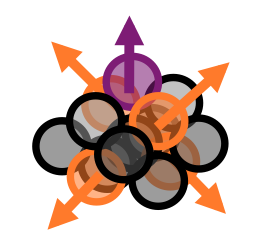 d: 2p, 2n (x4)

     1p,1n (x1)
p: 2p,2n (x4), 1p,1n (x4)
p: 2p,2n (x4), 1p,2n (x4)
p: 2p,2n (x4), 1p,2n (x4)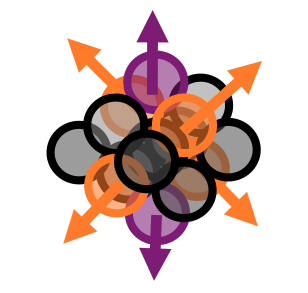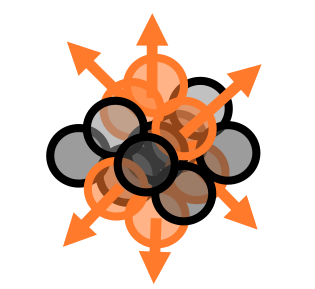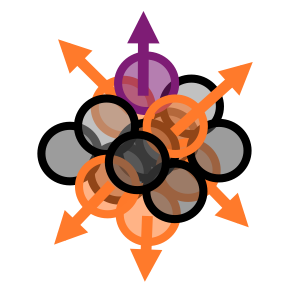 d: 2p,2n (x4)

    1p,2n (x1)
    1p,1n (x1)
p: 2p,2n (x4), 1p,2n (x4)
p: 2p,2n (x4), 1p,2n (x4)
p: 2p,2n (x4), 1p,2n (x4)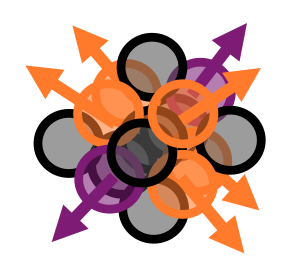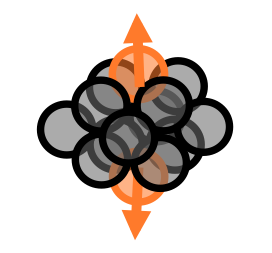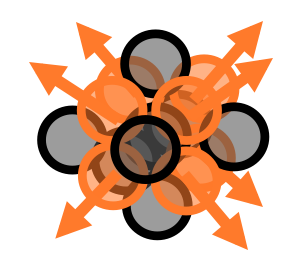 p: 1p,2n (x5), 1p,1n (x2), 2p,2n (x1)
p: 1p,2n (x7), 2p,2n (x1)
Note: Slightly radioactive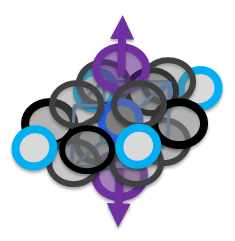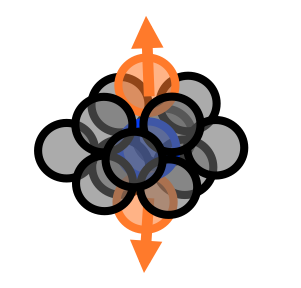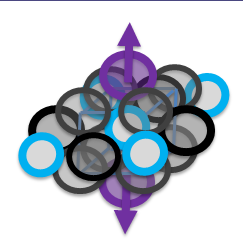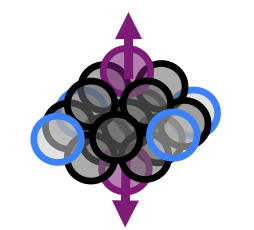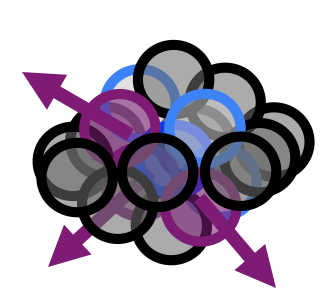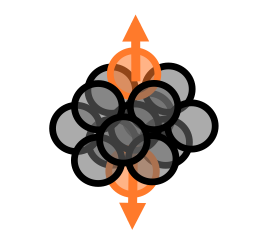 p: 2p,2n (x2), 1p,2n (x3), 1n (x3)