Transition Metals
(1st Series) + Zn
Proposed nucleus structures for the first transition metal series are "built up" from the structure of Calcium (20 composites) with additional composites located centrally, and also forming an additional "central ring" of four composites or four composite pairs.
Structural geometries developed are consistent with transition element chemistry and crystal structures for each element.  Unpaired deuterium composites are available for chemical bonding.  Paired deuterium composites are "non-bonding".  Elements with an odd number of protons may have central protium or tritium composites, i.e. Manganese, Cobalt, Copper and possibly Vanadium(?). An alpha particle is expected to be located centrally for Zinc isotopes.
Structures indicate that there may be multiple structural isomers for a number of transition metal isotopes.
Proposed structures for more common/stable isomers are as follows:
​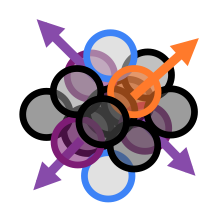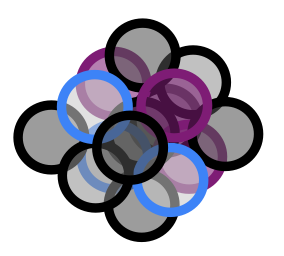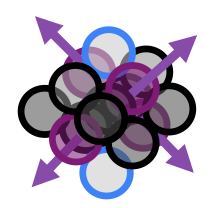 p: 1p, 1n (x4), 2p,2n (x4)
p: 1p, 1n (x4), 2p,2n (x4)
p: 1p,1n (x3), 1n (x3), 2p,2n (x2)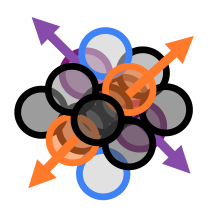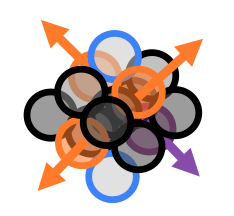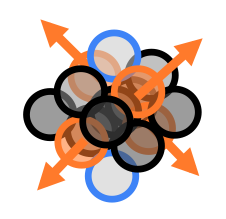 p: 2p,2n (x4), 1p,2n (x2), 1p,1n (x2)
p: 2p,2n (x4), 1p,2n (x3), 1p,1n (x1)
p: 2p, 2n (x4), 1p,2n (x4)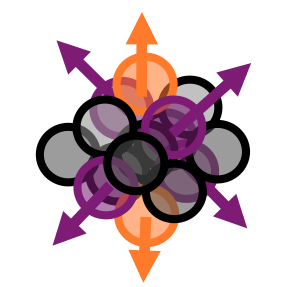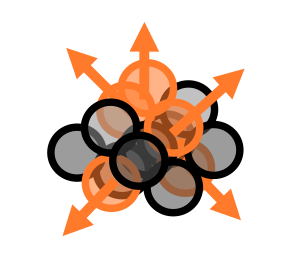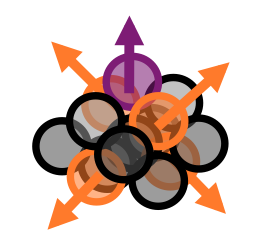 d: 2p, 2n (x4)

     1p,1n (x1)
p: 2p,2n (x4), 1p,1n (x4)
p: 2p,2n (x4), 1p,2n (x4)
p: 2p,2n (x4), 1p,2n (x4)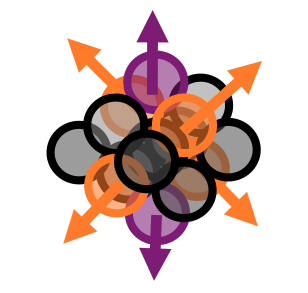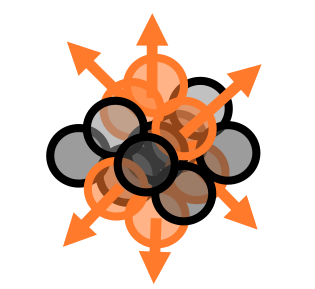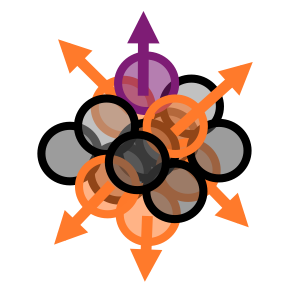 d: 2p,2n (x4)

    1p,2n (x1)
    1p,1n (x1)
p: 2p,2n (x4), 1p,2n (x4)
p: 2p,2n (x4), 1p,2n (x4)
p: 2p,2n (x4), 1p,2n (x4)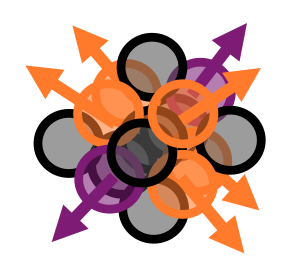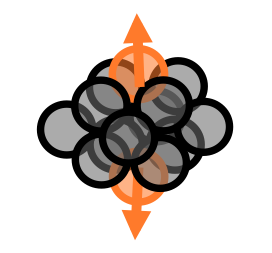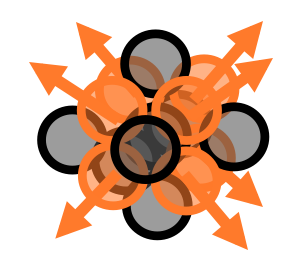 p: 1p,2n (x5), 1p,1n (x2), 2p,2n (x1)
p: 1p,2n (x7), 2p,2n (x1)
Note: Slightly radioactive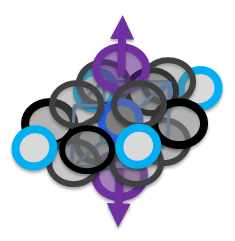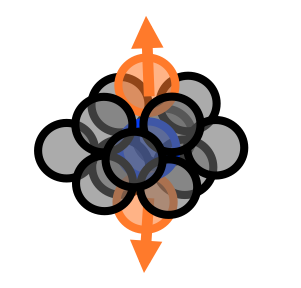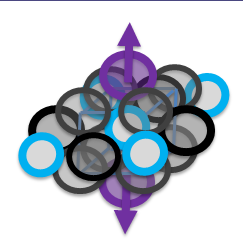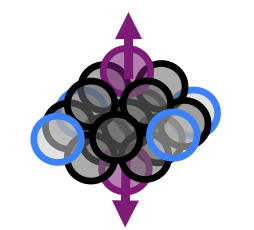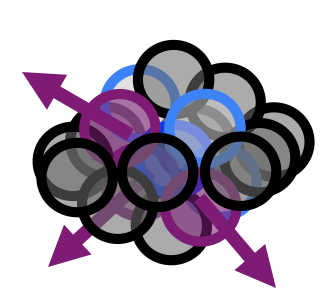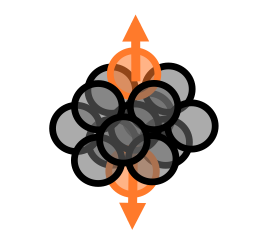 p: 2p,2n (x2), 1p,2n (x3), 1n (x3)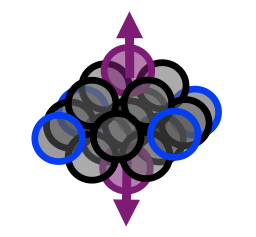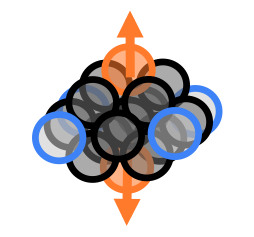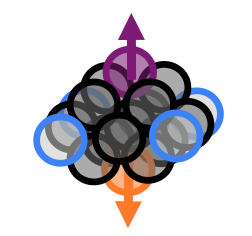 d: 2p,2n (x4)

     1p,2n (x1)
     1p,1n (x1)